IS YOUR BUSINESS ON THE PATHWAY TO A SUSTAINABLE FUTURE?
Samantha Cross states the business case for sustainable development.
The United Nations Sustainable Development Goals (SDGs) define 17 goals to transform our world – the world in which we live and of which our businesses are an integral part. The SDGs were adopted in 2015 by more than 190 countries and provide a framework to address the global issues being faced, whilst also creating a wealth of new market opportunities. There is growing evidence that companies with a focus on sustainable development perform better.
The business case for sustainable development is strong. "It opens up new opportunities and big efficiency gains, it drives innovation and it enhances reputations. Achieving the global goals creates at least US$12 trillion in opportunities" and "to capture these opportunities in full, businesses need to pursue social and environmental sustainability as avidly as they pursue market share and shareholder value". (Source: Business & Sustainable Development Commission Report 2017).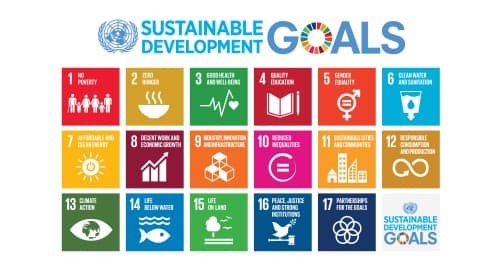 Goal 12, Responsible Consumption and Production, may be of particular interest to manufacturing businesses and to those involved across your supply chain. Seize the opportunity to experiment with new 'circular' economy, disruptive and innovative business models, to achieve this goal (and other SDGs) and create a more sustainable business.
Have you reviewed:
• Which virgin raw material inputs that are being used in your business could be substituted with alternative materials recovered from waste and by-products from other processes?
• What happens to the outputs from your process, including production waste, that may be of interest to others?
• Product stewardship and what happens to the products you manufacture or supply (and the associated packaging) at the end of their useful life?
• Which customers are factoring in sustainability criteria and other SDG elements into their procurement decisions?
• What your competitors may be undertaking in this space to create a competitive advantage, reduce costs, increase revenues or to meet the changing expectations of communities and customers?
If you are a business that wants to learn more about the Sustainable Development Goals or understand opportunities in the circular economy, visit https://sustainabledevelopment.un.org. Or for specific enquiries contact us.